Financial Resources
Financial Assistance and Money Management

Meijer Credit Union members have free access to GreenPath's financial experts to guide you through life's financial challenges.
GreenPath Financial Wellness is a non-profit company that equips people with knowledge and tools to lead financially healthy lives. They can partner with you to ease financial stress, manage debt, save for the future, make informed financial decisions, and achieve your financial goals.
GreenPath offers personalized assistance with:
• Budgeting and money management
• Debt repayment
• Understanding your credit report and how to improve your score
• Avoiding bankruptcy, foreclosure and repossession
Call GreenPath Financial Wellness toll- free 877-337-3399 today!
Understanding Credit and Credit Scores
You hear the terms credit or credit score mentioned in financial institution or car dealership advertisements, but do you know what those words even mean? Meijer Credit Union wants to help you understand your credit score and help you boost it. Having a good credit score can get you approved quicker for auto loans, mortgages, and credit cards and get you better interest rates.
Meijer Credit Union offers FREE credit score reviews to members! Contact us to inquire.
View our Understanding the Credit Score cheat sheet!
Education Aid and Assistance
Now you can pay for college the smart way with three great repayment options and competitive interest rates with The Smart Option Student Loan by Sallie Mae!
This loan is an ideal solution to help you pay for college expenses not covered by scholarships and federal loans.
The Smart Option Student Loan features and benefits:
Multiple in-school repayment options plus a choice of competitive fixed and variable interest rates, providing even more flexibility

No origination fee and no prepayment penalty

Benefits and an interest rate reduction available

Rates that reward creditworthy borrowers

Applying with a creditworthy cosigner may help you qualify

100% US-based Student Loan Specialist
In addition, when you obtain your Smart Option Student Loan by applying through the Meijer Credit Union webpage, we will refund .5% of your loan amount to your savings account.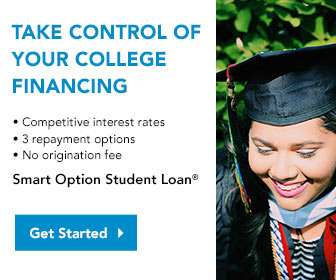 Applying for financial aid? Do it online and save time! Fill out the Free Application for Federal Student Aid (FAFSA).
Go to main navigation